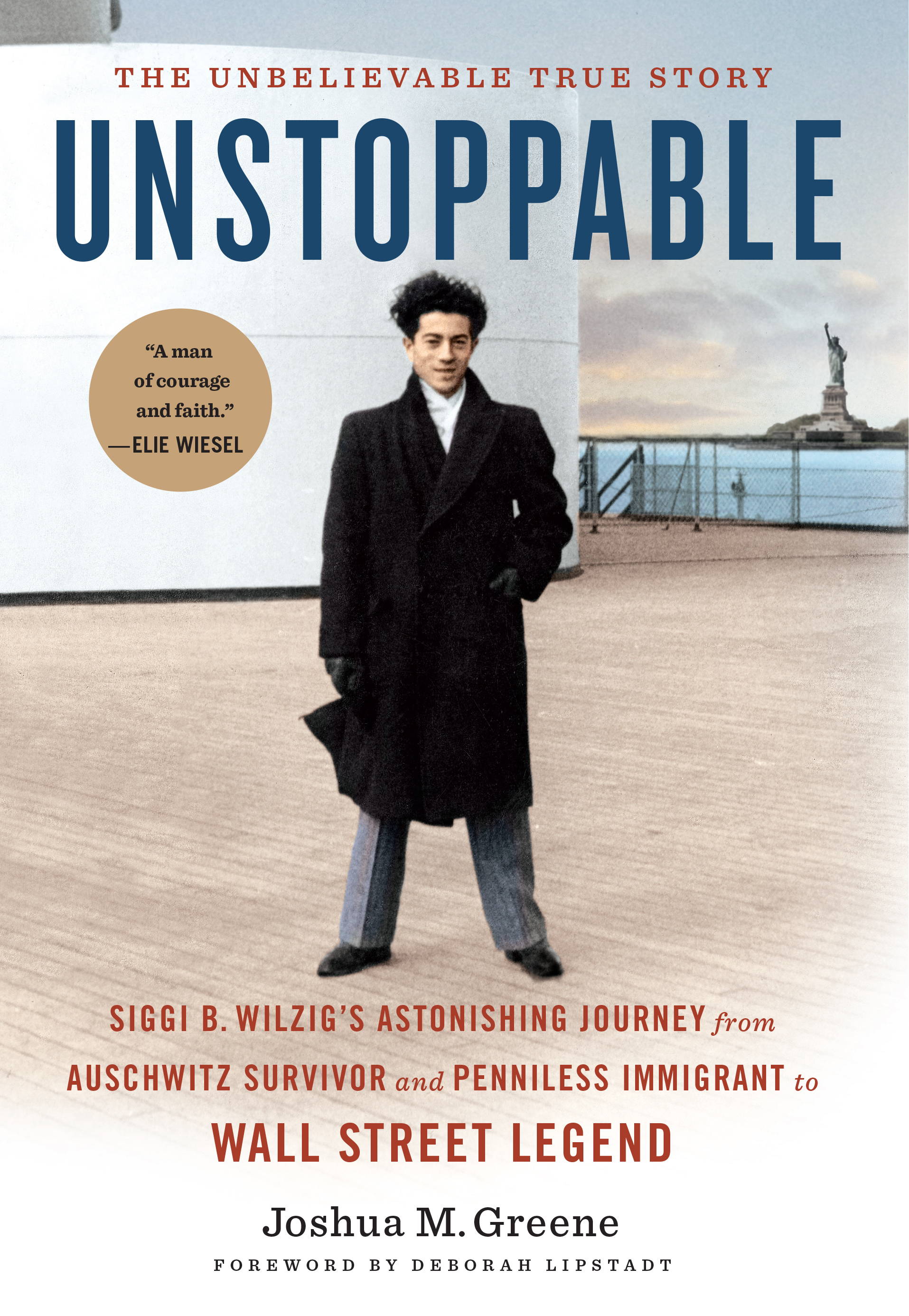 ISBN: 978-1-64722-215-4
Pub Date: April 6, 2021
Price: $29.99 ($39.99 Can)
Hardcover 6" x 9"
352 pages
Nonfiction/Biography
About the Book: Unstoppable is the ultimate immigrant story and an epic David-and-Goliath adventure. While American teens were socializing in ice cream parlors, Siggi was suffering beatings by Nazi hoodlums for being a Jew and was soon deported along with his family to the darkest place the world has ever known: Auschwitz. Siggi used his wits to stay alive, pretending to have trade skills the Nazis could exploit to run the camp. After two death marches and near starvation, he was liberated from camp Mauthausen and went to work for the US Army hunting Nazis, a service that earned him a visa to America. On arrival, he made three vows: to never go hungry again, to support the Jewish people, and to speak out against injustice. He began his career selling neckties from the trunk of his car, and in little more than a decade rose to become CEO of both a publicly traded oil company and a bank with assets in excess of $4 billion.
Siggi's ascent from the darkest of yesterdays to the brightest of tomorrows holds sway over the imagination in this riveting narrative of grit, cunning, luck, and the determination to live.
Read more about Siggi's life here.
About the Publisher: Insight Editions creates illustrated books of distinction that celebrate cultural milestones in entertainment, history, and the arts. These lavishly produced and visually stimulating volumes are dedicated to the skillful interplay of word and image. Elegant and informative, books from Insight Editions showcase the best of art and photography in exquisite presentations of the bookmaker's craft. As a work of narrative nonfiction, Unstoppable is somewhat of a departure for Insight but is undeniably among the highest quality work in its genre.

About the Author: Joshua M. Greene is a popular lecturer on Holocaust history and an author whose biographies have sold more than a half-million copies worldwide. A former instructor at Hofstra and Fordham Universities, Greene's books include Justice at Dachau: The Trials of an American Prosecutor. His editorials have appeared in print in The New York Times, The Los Angeles Times, and The Chicago Tribune.